Grooming Supplies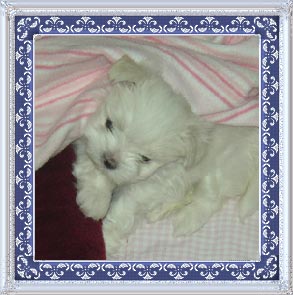 Using good supplies and equipment is extremely important. Most of the products breeders use on their dogs usually cannot be bought at regular pet stores. Since I am regularly asked where to obtain supplies I have compiled a rather extensive list that you can find Grooming Supplies Page.
Grooming Supplies you will need include:
Pin brush
One with long pins to ensure you get all the way through the coat.



Combs
I use a small and large comb. A small one for the face and tight areas and a large one for the body.
Avoid the cheap ones and use the good steel ones -- they glide through the hair much better and break less coat.



Slicker brush
I really like the small one for the legs and tail and the medium for the body.



Scissors
A pair of 6 inch straight edge scissors for general hair cutting and a smaller curved blade pair for around the eyes.



Nail clippers


Rubber bands


Back to Babies Main Page


Josymir Maltese 2000-2011
This site and its contents may not be reproduced in total or
in part without the author's express written permission.